Ben Martin, also known as Marto was born in a small country town named Mullumbimby about 15 mins north of Byron Bay. Throughout his early years he was a pretty sporty kid, playing Rugby League, AFL, Surf Life Saving, swimming and doing little Athletics. Marto competed both in a team and individually at State and Australian levels for Surf Life Saving.
Marto started his Army career on the 3rd of March 2013, where he started his Basic Training at Kapooka, Wagga Wagga (NSW). In May Marto was posted to Puckapunyal VIC for Initial Training as a Cavalryman, he spent 6 months in 'Pucka' learning his trades ins and outs before being posted to Brisbane, Gallipoli Barracks. Marto posted into the Australian Regular Army's oldest unit, 2/14 Lighthorse Regiment (Queensland Mounted Infantry), where for 4 years he was a ASLAV (Australian Light Armoured Vehicle) Driver., before further training as an ASLAV Gunner. Marto is yet to be deployed overseas on operations.
Marto started CrossFit at CrossFit Mitchelton early 2015 with a mate named Chris, another Soldier.
"At the time I was over the usual bodybuilding 5 times a week, individual muscle group workouts, and over the base gym. So I thought I'd give Crossfit a go. Chris and I started in the 5pm class on a Wednesday, only to be tested on Power Cleans and we were confident we would be fine.. WRONG!!!
I remember that exact workout, 21–15–9 60kg Power Cleans and Burpees...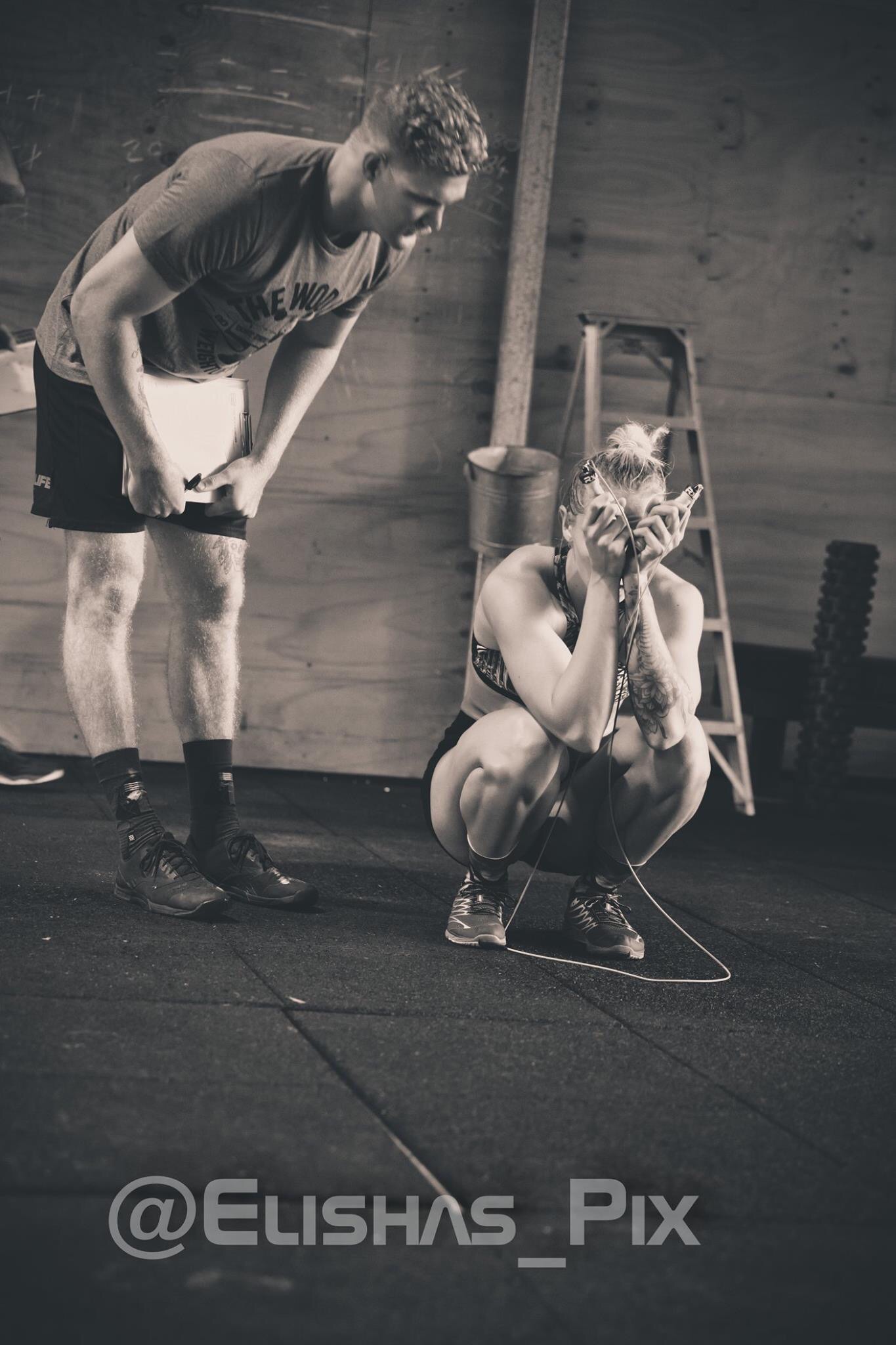 I did 50kg thinking it was a good idea to scale down a little bit. I don't think I returned to Mitchy until the following week because of the pain I was in. I was destroyed. However I did return... Mitchy was my first gym and I'm happy to say I have stuck with it.

CrossFit challenges me, it has taught me discipline, patience and to drop the ego. But most of all I've made some awesome friendships at Mitchy. I believe I train harder at CrossFit because of those friendships. The people I train next to each day push me through some dark workouts, only to high five and laugh at the end.

This has really bought out the best in me, not to mention I even managed to snatch up Elona, my awesome girlfriend who I met at CrossFit Mitchelton"
In October 2017, Ben lost his Dad to cancer which was a difficult and dark part of his life.
"I would like to thank the Mitchy Crossfit community. Without you guys it would have been a lot harder. Being able to come to the gym and train was something that helped me through that time. Thank you all for being legends."
Ben Martin, the blonde guy with the moustache (well sometimes) is a great person to have as an athlete in the gym. Marto is always keen to challenge himself by making a workout heavier or more difficult to see if he can get through it. Marto does the extra work to see improvements in skill and technique in Mitchy's 'Open Gym' sessions and he turns up to every extra class, workshop or event the gym puts on and participates 100%, he is certainly part of the family.
Favourite Movements: Pull ups, love my pull ups, I do love any workout with ring muscle ups.

What needs work: Snatch, probably my worst enemy. My lack of mobility holds me back.

Biggest Achievement: Destroying Tim Nichols and Andrew Ross in the 2017 CrossFit team series with my partner Sam Doyle.